Irrigation is specific to each site
We believe intelligent irrigation systems are based on sound design and deliver on key parameters:
meet regulatory requirements
are cost effective
use water efficiently
provide an even application rate, and
are reliable and easy to operate. 
Our Process
We have developed a robust process that applies science and engineering principles to ensure optimal solutions are delivered that meet the key parameters for each project. 
To start we assess the specific site identifying and understanding the key system requirements. 
We draw on our wealth of experience and in depth product knowledge to design a system that achieves efficiency and uniformity. 
We supply the most appropriate components to achieve the project goal.  
Our trained site personnel install and commission systems on time, working closely with project managers, consulting engineers and other associated contractors.  
Ongoing success is important to us and we continue to work closely to support and maintain commissioned systems.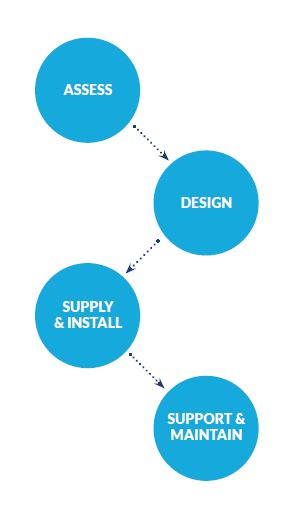 As an accredited Farm Dairy Effluent System Designer  and Irrigation New Zealand Water Measurement Service Provider we are able to design solutions that are fit for purpose and select the best product for the job, to do this we consider features such as:
Water takes and consent parameters
Pumping and filtration needs
Constancy of flow
Soil types
Multi-purpose (irrigation, cooling, fertigating and frost protection)
Uniformity of irrigation and fertigation
Variable flow-rates and distribution patterns
Anti-clogging properties
Anti-insect properties
At Irrigation Services we offer flexible solutions, as our depth of knowledge and experience is hard to beat. You may wish to choose our full project managed package or to use existing contractors for certain components. Regardless, we will oversee the project to completion.