Water is a vital resource 
Irrigation Services are committed to maintaining, preserving and enhancing the natural environment.  We do this by ensuring that our operations have minimal adverse impact on the environment.
Water conservation
It is our responsibility to preserve and protect the resource that is critical to life. Irrigation Services are committed to using this limited resource wisely, designing and installing irrigation systems that are efficient and effective in delivering the right amount to water to where it is needed.
Sustainability
Energy efficiency, reducing waste and recycling are keen sustainable practices implemented within Irrigation Services, examples include:
switching off when not in use
selecting energy efficient appliances
choosing renewable energy sources where possible (solar)
working with suppliers to reduce plastic packaging and waste
recycling as much plastic, paper, cardboard, glass and metal as possible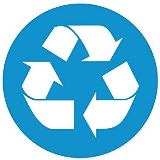 Environmental Goals
In our work we aim to minimise our environmental footprint, to achieve this objective we:
comply with all relevant legislative and legal obligations including the Resource Management Act 1991 and local government plans and policies;
promote the sustainable management of our natural resource and the economical use of energy and physical resources;
respect community values and assist other stakeholders in achieving their environmental goals;
strive for continuous improvement in the prevention of harmful emissions to the environment;
encourage good environmental practices among both our team and subcontractors including the setting and monitoring of environmental objectives, and
educate, motivate, train and develop our team to ensure environmental responsibility and accountability.
Our environmental systems and procedures are integrated within our overall management systems ensuring compliance and continual improvement at all stages.